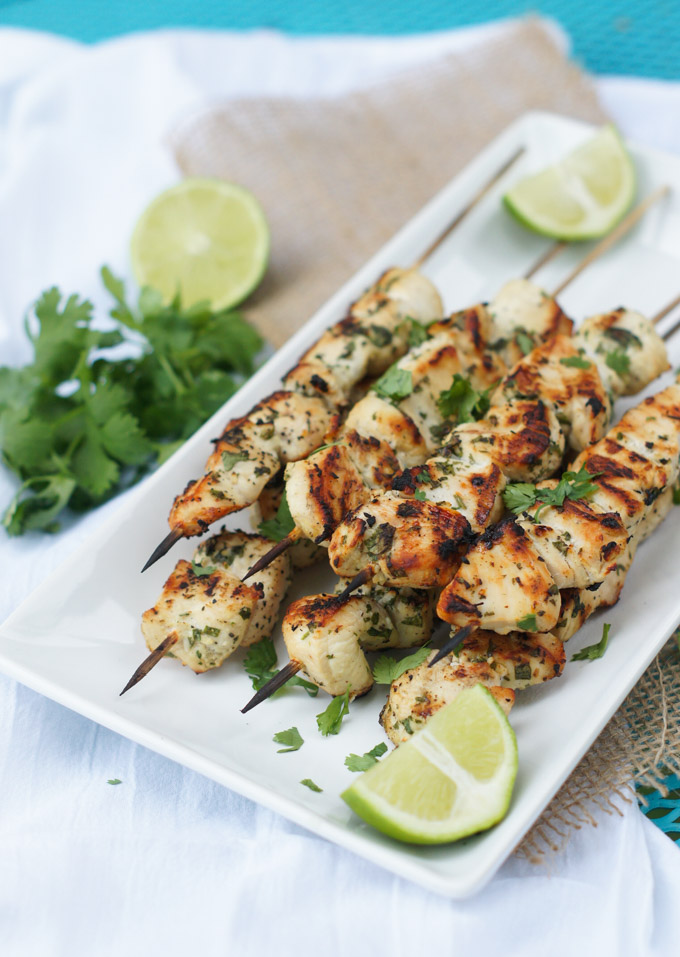 Grilled Cilantro Chicken Skewers
Ingredients
2 boneless , skinless chicken breasts, cut into chunks
4-5 garlic cloves , minced
2 tablespoons fresh cilantro , roughly chopped
1 tablespoons fresh lime juice
8-10 skewer sticks
salt and pepper to taste
Instructions
Heat outdoor grill or grill pan to medium-high heat.
In a zip-lock bag, combine chicken, garlic, cilantro, lime juice, salt and pepper. Rub and mix well inside the bag until chicken is well covered.
Thread chicken onto skewers.
Place chicken skewers on the grill to cook turning occasionally until charred, about 10-15 minutes.
Serve warm with preferred side dish.
*If using wooden skewers, soak them in water for about an hour before grilling to keep them from burning on the grill.