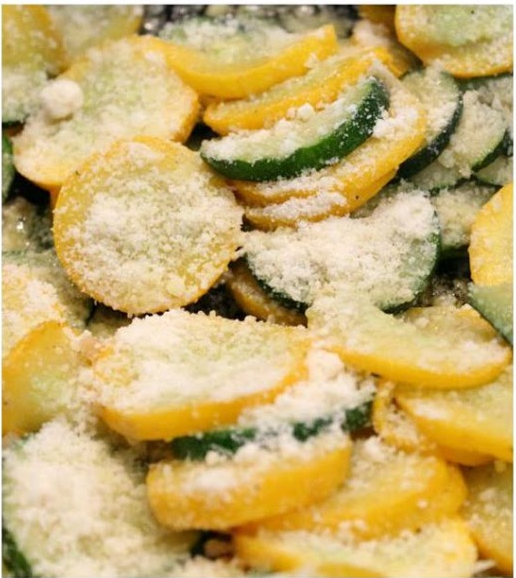 Sauteed Zucchini and Yellow Squash
Ingredients
2 medium zucchini, washed and thinly sliced (you want a total of 6-7 cups of squash between the zucchini and yellow squash)
2 medium yellow squash, washed and thinly sliced
2 tbsp butter
1 tbsp olive oil
2 cloves of garlic, crushed
⅓ cup Parmesan cheese, fresh or packaged (Kraft) is fine
¼ of a lemon juiced (approx 1 tbsp fresh lemon juice)
Salt and Pepper to taste
Instructions
Heat butter and oil in a large saute pan.
Add zucchini, squash and garlic. Generously salt and pepper everything. Saute, stirring regularly, until veggies are tender. When veggies are tender, remove from heat and drizzle with fresh lemon juice, sprinkling with Parmesan cheese.
Stir until well combined, and serve while still warm and fresh.
Absolutely delicious!!!